Personal Computer Repair Service
Are you tired of the overpriced, unsatisfactory service from larger repair shops or spending hours on the phone with some overseas support person? Well look no further, you have come to the right place! If your computer is in need of service or repair please stop by our location today. We service various computer types, including PC desktops and laptops, Macs, Macbooks and iPads. Another popular service that we offer at Argus Computer is the ability to remotely log onto your PC from our office to fix a problem quickly and efficiently! Please click this link, remote access, for more details on this service. Leave the tough stuff to us, while you sit back and relax knowing that your computer is in good hands.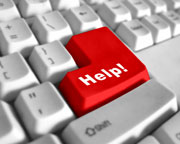 We work on Desktop, Laptop, and Server Computers, including both Mac and PC.
Normal repair turn-around times are 2-3 days.
Some repairs may take longer depending on the severity of problem(s).
You can get help from us by:
- Stopping by our location at
2947 Speeks Drive, Midlothian, VA
- Calling us at (804) 744-0221 to speak with a representative.



Service Type (Desktop/Laptop)


In-Shop

On-Site



Computer Diagnostics

You want all the performance your computer has to offer and if your computer isn't operating up to your standards, we can help get it back on the right track. This diagnostic service will examine software and hardware components to find the source of the problem(s).

Desktop:
$40
Laptop:
$40

Starting
at: $65



Data Backup

One of the most often overlooked steps into preserving your personal data is backing it up to a safe location. Having your data backed-up will ensure that if you have any future computer problems, your files are not put at risk of getting lost. You have the option of backing up to CD/DVD, your USB Flash Drive or External Hard Drive.

Starting
at: $75

Starting
at: $120



Spyware/Virus Removal

Lets face it, from time to time our computers become infected with malicious software. With today's broadband Internet connections, it opens the door for hackers to invade and put your privacy at risk. Our Virus/Spyware cleaning service will eradicate all traces of infection and also help prevent future infections as well.

Starting
at: $90

Starting
at: $120



Spyware/Virus Removal with Data Backup

This service includes the same Virus/Spyware cleaning, along with data backup of your personal files. Our Virus/Spyware cleaning service will eradicate all traces of infection and also help prevent future infections as well. You have the option to backup your data to either CD/DVD, your USB Flash Drive or External Hard Drive.

Starting
at: $120

Starting
at: $179



Data Recovery

Computer hardware fails when it is least expected and can be disastrous if you don't have a backup of your personal files. In some cases, there is still a chance of recovering your files, and before things get worse your computer should be brought in right away for data recovery. Data can be restored to another PC, CD/DVD, or your USB Flash Drive.

Starting
at: $120

Starting
at: $159



Wired/Wireless Network Setup/Repair

Today, many of us have multiple computers, printers, hard drives, scanners, etc in our environment. The question then becomes, how do we share these components among all our computers to allow ease of access and prevent duplicating existing hardware? Do you also need your new or existing laptop/desktop to work wired or wirelessly with your broadband connection? If so, this is the service for you! We will make your network secure against break-ins and configure all your networkable devices to work as they should. We also recommend and install secure solutions for your children against offensive content on the web. (In-Shop setup only for router setup)
* Does not include part(s).

Starting
at: $40

Starting
at: $169



Operating System (Re)Installation

Overtime as you use your computer it will accumulate junk and miscellaneous files that end up slowing down your computer. In some cases it is recommended to start fresh with a re-installation of your operating system. This allows your computer to access what is most important on your computer faster. This service includes a re-install of your operating system along with system drivers and the latest service packs and updates available.

Starting
at: $129

Starting
at: $159



Hardware Installation (Desktop Only)

If you have recently purchased hardware that you need installed into your computer, leave it to us to get the job done. This service will get your new hardware up and running, with the latest system drivers to maximize performance. Pricing will vary depending on type of hardware, please call if you have any further questions.

Starting
at: $30

Starting
at: $90



Service Type (Laptop Hardware)

-Prices do not include parts-

In-Shop

On-Site



Memory Upgrade/Replacement


Starting
at: $30

N/A



LCD Panel/Inverter Replacement


Starting
at: $90

N/A



Power Port Replacement


Starting
at: $150

N/A



Motherboard Replacement


Starting
at: $150

N/A



Keyboard Replacement


Starting
at: $75

N/A



Hard Drive Replacement/Upgrade


Starting
at: $65

N/A